Get this FREE book and put the power of print to work for your business.
Print — Your Guide To Its Powers and Possibilities will show you new ways to drive traffic and boost your bottom line. You'll refer to this valuable compilation again and again as you work with your consultant to power up your marketing.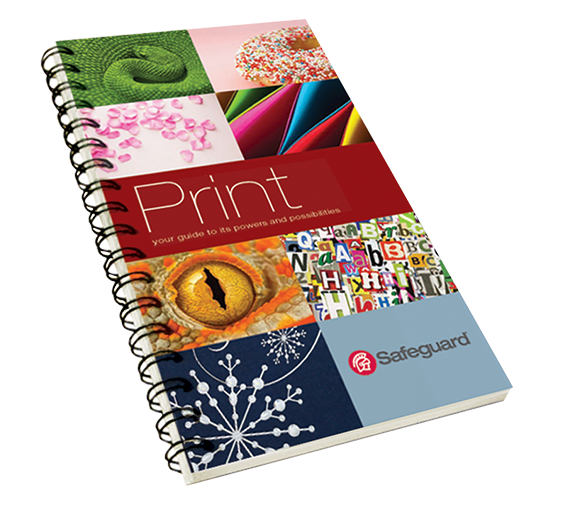 Bonus: One FREE hour with Safeguard Design Services*
Get a head start on your custom print project. You can count on our design pros for strategic planning, flawless execution and a healthy dose of good advice.
Customer Service
(855) 778-2911
Please complete this form, and we'll contact you regarding your free book and free hour of design.
(We won't share your email address with any third parties. See our privacy policy.)
*Indicates field is required.
Don't miss these good deals on other great
ways to promote and run your business
©2018 Safeguard Business Systems, Ltd. Safeguard and the centurion head design are registered trademarks of Safeguard Business Systems, Ltd. All other logos are the intellectual property of their respective owners.