Delivery

Your advisor has ideas, answers, and can place your order now.
How to get your marketing materials into the right hands while hardly lifting a finger.
Along with designing and producing your printed marketing materials, Safeguard can continue to make your life easier in the delivery phase with:
Precise Targeting. Our mailing services include list sourcing and demographic targeting for affordable, effective aiming of your marketing message.
Sorting. We can take the mailing list you provide and sort it to postal specifications.
Mailing. Once printing is complete, we'll make sure your mail drop happens as quickly and efficiently as possible.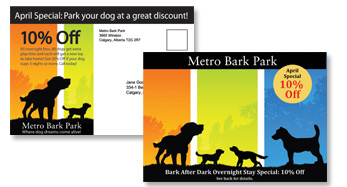 Your direct marketing success hinges on reaching the right people. Contact your Safeguard consultant, who can tell you all about targeting and delivering your direct marketing message for a better ROI.